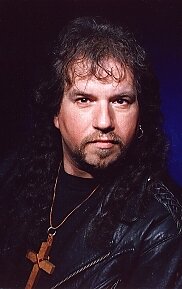 David Wayne

January 1, 1958 - May 10, 2005
This is a very sad, sad day. At this moment I'm in total shock about this tragedy. I feel the music world has lost a legendary and unique talent. He will be missed greatly by all.
My sincere condolences go out to all his friends, family and fans.

Godspeed to you, Dave.
-Kurdt Vanderhoof
Cards, letters, and flowers may be sent to the below address. Additionally, donations are being accepted to help Davids family with funeral expenses.
David Wayne's Memorial Fund
C/O Verna Schielling
1217 North 57th Court
Ridgefield, WA 98642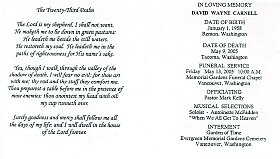 David's Memorial Program - click to enlarge